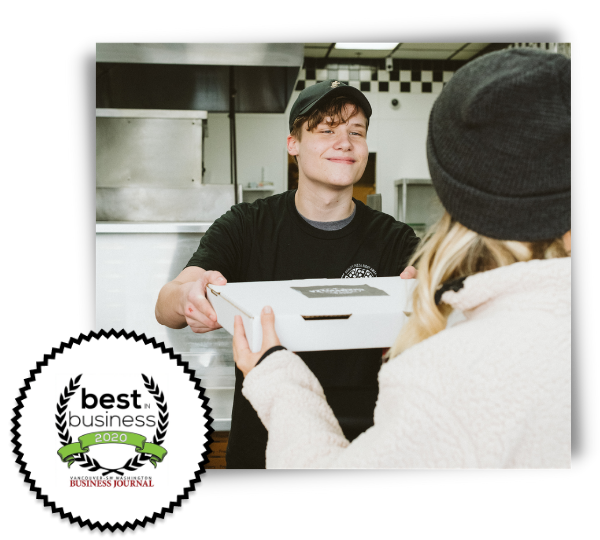 Champ Pizza is locally owned by a Vancouver native.
It was created with a mission to deliver quality pizza straight to you using only fresh, premium ingredients like parmesan in our hand tossed crust and whole milk buffalo mozzarella. As your neighbor, we always want to deliver the highest possible customer service. No cookie cutter answers or brush offs, we strive to make every experience more enjoyable than the last!
$17.49 Large Two Toppings
You get a large, 2 topping pizza.
Medium 1 topping pizza and a 20 oz. drink.
$7 Sub & 20 oz Soda Lunch Special
Pick any sub and a soda for $7 between 11 am & 2 pm
$37.99 Any 2 Large Pizzas, Any Toppings
Any 2 Large Specialty (or up to 3 Toppings) Pizzas
Spend $55 on any order and get $10 your next order!
Includes 1 large specialty pizza, 1 large salad and an order of our awesome cheesy breaksticks.
You get 2 extra large specialty pizzas, 12 piece chicken wings and an order of our cheesy sticks.
Click here to check out our Online, Monthly and Lunchtime specials!
*Each $10 reward is valid for 60 days